Training Sessions
Managing Agile Plone Projects
Training details
Summary:
All the pieces have fallen into place for that big website project. You've chosen Plone, you've lined up the budget, you've gathered a team of developers, you've selected a design firm. You've worked with all the stakeholders and come up with a long list of features. Plone and its add-ons will provide many of them, but some will need custom development. How are you going to manage the project?
You know written requirements "thrown over the wall" can lead to trouble. You've heard about agile development and you like the idea of iterations and adapting to change. But how can you use agile techniques with a part time team and a project that is part design, part development, and all within a feature-rich CMS environment?
This one day course will show you how. Through a combination of lectures, discussions, and group exercises, you will learn an agile approach to managing a Plone development project.
The class will cover:

Roles

Discovery
Scheduling
Release planning
Writing user stories
Estimation
Iteration planning
Defining custom content types
Integrating designers into the process
Project management tools
The value of the techniques you will learn are very clear to stakeholders. They get full ownership of the project, choosing exactly what it will deliver at every step along the way, and getting the system they envisioned at the end.
Prerequisites
Each student should have basic familiarity with content management systems. Knowledge of Plone is a plus, but not required.
Speaker details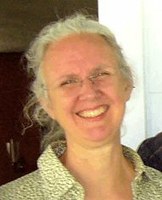 Sally Kleinfeldt
Formerly a developer, Sally now manages the development of websites and web applications using open source technologies. At Jazkarta, she has created a unique approach to applying agile methodologies to projects that build on a full-featured content management system. Her interests and experience include data and content management, information retrieval, biology, information visualization, and the Plone open source CMS. She's used Python since 2000 and Plone since 2004, and has spoken at conferences on topics that include search, web services, moving to the cloud, and collaboration. She has a Ph.D. in biology, and particularly enjoys projects that make scientists and academics more productive.