Plone UI
Diazo: How it Works
Talk details
Summary:
Diazo is the new Plone theming tool that ships with Plone 4.2+, with a built in theme editor in Plone 4.3.

The purpose of this talk is not to get into the guts of Diazo, plone.app.theming or XSLT. Rather, it's to help the audience build a good mental model of the steps Diazo uses to build the final page. That mental model pays off when you need to do something like move a portion of the content from one place to another while keeping your ruleset simple.
Presentation:
Speaker details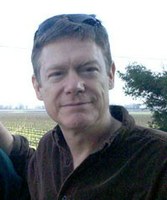 Steve McMahon
Plone / Zope Developer specializing in work with not-for-profit organizations.