Plone Integrators
Plone+Salesforce
Talk details
Summary:
Salesforce.com is a mature, feature-rich, highly customizable, software-as-a-service CRM that has had excellent integration with Plone since 2007. The combination of Plone and Salesforce.com is a great deal for non-profits - the Salesforce Foundation will donate up to 10 enterprise licenses to 501(c)3 organizations, and any additional licenses are deeply discounted.

In this talk I will review the Plone+Salesforce integration toolkit, describe recent improvements to the toolkit, and contrast this with what other CMSes have to offer.
Presentation:
Speaker details

Carlos de la Guardia
Long time Zope/Plone person. Pyramid cheerleader.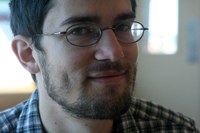 David Glick
David is a Plone core developer and freelance consultant who has been working in web development for a decade and with Plone since 2007. He serves on the Plone framework and security teams and helps maintain the Dexterity content type system.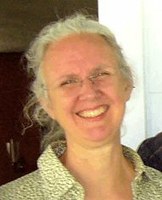 Sally Kleinfeldt
Formerly a developer, Sally now manages the development of websites and web applications using open source technologies. At Jazkarta, she has created a unique approach to applying agile methodologies to projects that build on a full-featured content management system. Her interests and experience include data and content management, information retrieval, biology, information visualization, and the Plone open source CMS. She's used Python since 2000 and Plone since 2004, and has spoken at conferences on topics that include search, web services, moving to the cloud, and collaboration. She has a Ph.D. in biology, and particularly enjoys projects that make scientists and academics more productive.