Plone Integrators
Migrations, Upgrades and Relaunches
Talk details
Summary:
Selling an update to a client who is clinging to their ages-old Plone-site is only the first of many problems you face when it comes to updates. This talk is a collection of best-practices and lessons-learned during many migrations from "cosmetic designs-changes" that ended up in complete relaunches to "minor version upgrades" that ended up in large-scale coding-horrors. Audience-participation to trade tips and tricks is highly encouraged.
Topics covered include:
Explaining reasons to upgrade to humans
Why almost everything is a relaunch
What did you do to my pixel? - Surviving design-upgrades
Content-Migration: Tools, Tactics and Troubles
When every feature becomes a bug
What can break?
What to migrate and what you might want to loose
How to keep your own developments upgrade-safe(ish)
Presentation:
Speaker details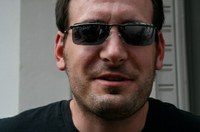 Philip Bauer
Philip Bauer is a Webdeveloper based in Munich and founder of Starzel.de. Since the times of Plone 2.1 he works almost exclusively with Plone.