Plone in the Government
Plone as a tool to promote citizen-driven public policies
Talk details
Summary:
Abstract
Today more than ever politicians must deal with the people, and not shelter behind the walls of their palaces: better policies require dialogue and attention to the citizens.
For that reason, the Emilia Romagna Region (Northern Italy) designed and implemented a participatory ecosystem where "ioPartecipo+" is the Plone-based tool enabling citizens, authorities, as well as other stakeholders, to contribute to the policies of the Region by discussing them in "virtual town squares".
Details
The Emilia-Romagna Regions aims to increase and improve the participatory processes in its territory. It does this by renewing and activating a channel for listening and dialogue with citizens through its new service portal for participation, ioPartecipo+.
The solution is tailored to the needs of real world communities, whose members share ideas and opinions, and leverages an existing community of involved citizens and Public Servants.
This talk will show how Plone's flexibility and reusability provided the ideal technological platform for an innovative approach to collaborative design, that allows a multidisciplinary project team (including process experts from Regional services, facilitators, participatory processes designers, UX designers, institutional content authors) to travel quickly all the phases of a co-design project:
Collection of user requirements, involving a sample of the different types of users;

Generation of several preliminary proposals for the new portal;

Development and progressive refinement of interactive prototypes, submitted to end-user comments;

Active support to the implementation of the front-end application with an agile, negotiated approach, that proved capable to fulfill both the budget and time constraints, and to comply with the high quality standards for telematic services that Emilia Romagna Region internal users and citizens are accustomed to.
Therefore, the talk will cover "virtual town squares", interactive prototyping, content types, portlets, subsites, social authentication system with Velruse, integration with social networks, notifications for the timely information of users and managers about citizens' posts and new subscriptions. Obviously, details will be given about the tools used (blog, glossary, questionnaires, surveys, forums, documents, events, alerts / news, media galleries, legislation, newsletters).
Min time : 30 min - Max Time: 40 min
Presentation:
Speaker details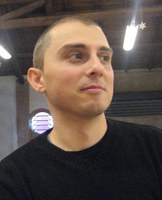 Stefano Marchetti
I'm a Open Source enthusiast. I like the concept of freely sharing knowledge, not just technological information. I got in touch with the OpenSource philosophy more than 20 years ago at the University. With that idea in my mind, in 1999 I founded RedTurtle, with the goal to help our customers to obtain knowledge and tools to improve their computer interaction. Sharing knowledge.  The web has always been the heart of my activities. In the last 8 years my interests focused on Plone. Its community fascinated me. In RedTurtle I worked as project manager for several projects, mainly from the public sector. I also contributed to the creationof the Italian chapter of the PloneGov initiative, a worldwide community of Public Administrations aimed at sharing and exchanging experience, knowledge and Plone based solutions.