Plone in Education
Plone for Education: Bibliographies
Talk details
Summary:
Websites targeted at academic audiences can serve a variety of purposes, but no matter what the discipline, bibliographic references are a common theme. Plone has supported online bibliographies for many years, the CMFBibliographyAT add-on supports a number of different export and import formats and 16 different reference types. However Plone's current bibliography toolkit is limited in the ways that references can be styled and used in citations.

CSL - citation style language - defines an XML syntax for defining bibliographic styling, which is used by many systems including add-ons for Drupal and Wordpress. In this talk I will explore how Plone can produce formatted bibliographies and citations by using the formatting instructions provided by CSL styles in conjunction with the bibliography content types.
Presentation:
Speaker details

Carlos de la Guardia
Long time Zope/Plone person. Pyramid cheerleader.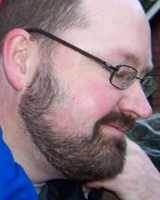 Cris Ewing
Cris has over 12 years of experience as a web developer, building online systems in fields from music to medicine and providing Plone training at all levels. He is the owner of Templer, the Python templating framework used in ZopeSkel, and has contributed to numerous other open source projects including the Plone add-ons Faculty/Staff Directory, bibliograph.parsing, and GetPaid.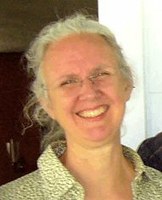 Sally Kleinfeldt
Formerly a developer, Sally now manages the development of websites and web applications using open source technologies. At Jazkarta, she has created a unique approach to applying agile methodologies to projects that build on a full-featured content management system. Her interests and experience include data and content management, information retrieval, biology, information visualization, and the Plone open source CMS. She's used Python since 2000 and Plone since 2004, and has spoken at conferences on topics that include search, web services, moving to the cloud, and collaboration. She has a Ph.D. in biology, and particularly enjoys projects that make scientists and academics more productive.