Plone Addons
PloneSocial Roadmap
Talk details
Summary:
PloneSocial is a suite of add-ons for Plone that offers a full social business solution with microblogging, content updates, follow/unfollow social network, and secure per-workspace microblogging + activity streams. All of this is implemented in native Plone code as a one-click install, and nicely integrates with the Plone security machinery.
Planned future features on the PloneSocial roadmap are: social content (like, follow content), and social semantic tagging. This talk places the PloneSocial roadmap in a wider context I'm calling the Digital Workplace Technology Roadmap. Mapping existing and planned features on a web 1.0 > web 2.0 > web 3.0 evolutionary framework shows how PloneSocial addresses a feature gap in Plone. We'll cover some interesting technical/design/architecture challenges. And of course show a PloneSocial demo video, which in itself is a feature: recorded by the robot test suite.
While there's certainly a technical aspect, the talk is mostly focused on social business and design patterns, requires no specific expertise, is suitable for anybody who is involved with intranets / community sites / enterprise 2.0 / knowledge management. You'll get an overview of the social business field, and how you can use PloneSocial to create social intranets.
Presentation:
Speaker details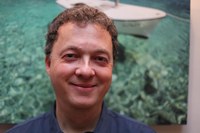 Guido Stevens
Guido Stevens MBA combines an integral business perspective, with in-depth technical expertise. He is passionate about innovation, learning, networking and open source technology. After obtaining his MBA, cum laude, Guido founded a series of companies in the field of open source internet technology. He still wonders how he survived the dot-com boom without making a million. Meanwhile, he also raised two daughters and served on the boards of various not-for-profits. Guido lives with his long-time partner Ria near Maastricht and loves to read books, take photographs, watch movies and travel the world. His company Cosent enhances our collective intelligence by improving knowledge flows in networked organizations. Guido is the primary author of the PloneSocial suite of add-ons for Plone.