Plone Addons
Pimp my Plone
Talk details
Summary:
People willing to add new features to their websites have too much of a choice. Choosing and testing addons is a task that requires either developer-superpowers and a unlimited budget or blind faith and dumb luck. In this talk we'll find out how to walk the middle ground and live to tell the tale.
Topics include finding, choosing, testing, house-training and managing addons and how to get rid of them once they start smelling weird. I'll also showcase some of my favourite addons.
Presentation:
Speaker details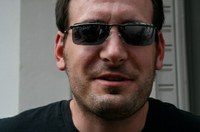 Philip Bauer
Philip Bauer is a Webdeveloper based in Munich and founder of Starzel.de. Since the times of Plone 2.1 he works almost exclusively with Plone.