Plone Core
The future is written: Building next generation Plone sites with plone.app.contenttypes
Talk details
Summary:
Plone 5 will ship with Dexterity-based default content types and if you haven't looked into Dexterity yet, it's about time! plone.app.contenttypes gives you the opportunity to build next generation Plone sites today, ensuring a smooth upgrade experience once Plone 5 will be released.

This talk will show you:

- How plone.app.contenttypes will improve your life and why you should use it right now
- The state of Dexterity and plans for the near future
- Why and how you should migrate custom types
- How to make your add-on Dexterity-proof
- Pittfalls and common problems
Presentation:
Speaker details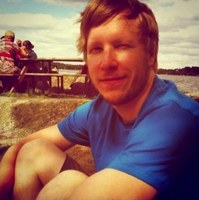 Timo Stollenwerk
Timo Stollenwerk is a Plone core developer and responsible for the Plone Testing team.