Web Development
Making money with Python
Talk details
Summary:
In this presentation, we will discuss of the lessons learned from building a Python based website dealing with high competitive market, money and having above-average security requirements. The presentation goes through the best practices and gives out baby steps how to increase your reach, profitability and trust.
Namely, the topic will cover
What it takes to grow your website business and why Python is your favorite technology
Calculating user acquisition cost and life-time value
Metrics, conversion rate and user funneling
High volume end user support and handling user disputes
Two-factor authentication
Hardening your server
Affiliate marketing and tracking
Deployment policies
How much more fun it is working with your own product than doing Plone consultancy
Technologies discussed will include various Python libraries, Google Authenticator, Google Analytics, Google Webmasters, Librato, Django, Apache. The level of discussion is kept on the generic level and no prior Python experience is needed in order to get insight from this talk.
Mikko Ohtamaa has been building Plone/Python websites since 2004 and had his own Plone consulting shop for many years. He is in Python Finland board member and currently working with exciting revolutions in contemporary financial sector.
Reference:
Reference type

*

URL

*

Description

*

Article / Post

http://opensourcehacker.com

Blog
Speaker details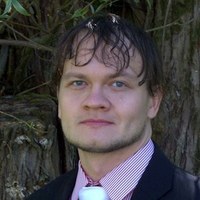 Mikko Ohtamaa
Mikko Ohtamaa has been building Plone/Python websites since 2004 and had his own Plone consulting shop for many years. He is in Python Finland board member and currently working with exciting revolutions in contemporary financial sector