Python Core
Compatibilidade entre Python 2 e 3
Graham Chapman Room
02/10
Talk details
Summary:
Mudanças na especificação da linguagem fizeram o Python 3 incompatível com parte do código escrito para o Python 2.
Algumas dessas incompatibilidades podem ser facilmente resolvidas através de traduções, sejam elas automáticas ou não.
Porém, muitas dessas traduções trazem consigo uma incompatibilidade com a versão de origem do código (o Python 2, neste caso), o que nem sempre é desejável.

É possível manter um único código compatível com o ambos o Python 2 e 3?
Esta atividade se propõe a responder essa pergunta, e enfatizará os problemas e soluções que levaram à elaboração do módulo lazy_compat da AudioLazy (e.g. metaclasses, arredondamento de ponto flutuante).
Presentation:
Speaker details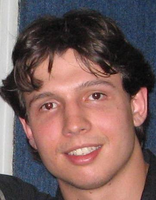 Danilo de Jesus da Silva Bellini
He's an Engineer (EE, at Poli-USP), a Bachelor of Arts (Music with emphasis in composition, at ECA-USP) and a Master of Science (CS, at IME-USP) who developed the expresiveness-oriented AudioLazy realtime DSP (Digital Signal Processing) for Python and the dose.py TDD (Test-Driven Development) graphical semaphore.