Keynotes
Insite the hat: Technology @ WALT DISNEY ANIMATION STUDIOS
Dorneles Treméa Auditorium
04/10
Talk details
Summary:
The Walt Disney Animation Studios has a long history of creating acclaimed animated films, and continues to be an industry leader with regard to artistic achievements, storytelling excellence, and cutting-edge innovations.
Join 17-year Disney veteran Paul Hildebrandt, Senior Software Engineer, as he offers insights into the Studio's filmmaking process with a particular focus on the technology underpinning.
Speaker details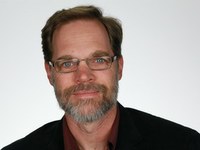 Paul Hildebrandt
Paul Hildebrandt has been a Senior Engineer with Walt Disney Animation Studios (WDAS) since 1996, and has worked in both Systems and Software engineering. His current title is Senior Software Engineer and Product Owner for the Playback tools Among his primary duties is spending time working with the artists, understanding their needs, and designing tools to assist them. If he is lucky, he gets to write code. Hildebrant leads a team that is responsible for developing the digital asset manager, media player, dailies review system with a mobile interface, and other related tools. These tools are available on a variety of platforms including Linux, Mac, iOS, and Android. Among the Disney animated films that he has contributed to are the Oscar®-nominated box office hit, "Wreck-It Ralph," "Tangled," "Bolt," "Treasure Planet," and "Dinosaur." He is WDAS' evangelist for PyCon and other Python sponsorships. Prior to joining Disney, Hildebrandt spent eight years with Hughes Aircraft as a Senior Engineer working on commercial in-flight entertainment for airlines and the Stealth Bomber trainers. He also served as the electrical lead for a team that raced a solar car across Australia in the 1990 World Solar Challenge. The team finished in the top third. Hildebrandt was born and raised in Anaheim, California. He received his BSEE with a focus on Computing from California Polytechnic University Pomona. He resides outside of Los Angeles with his wife and three boys.